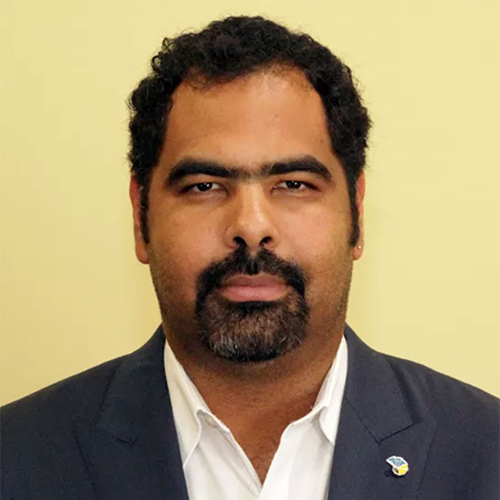 Gowon N.G. Bowe is the Group Chief Executive Officer for Fidelity Bank & Trust International Limited, including its publicly traded subsidiary Fidelity Bank (Bahamas) Limited. Prior to joining the Fidelity Group, he was a partner and Advisory Leader with a Big Four (4) accounting firm. In that firm, Gowon had been on a fast track through the ranks in both The Bahamas and the United Kingdom firms.
Gowon is a proud graduate and alumnus of St. Anne's High School and the now University of The Bahamas. He earned a Bachelor of Commerce in Accounting with First Class Honours and a Masters of Business Administration with a specialism in Finance from Dalhousie University in Halifax, Nova Scotia, Canada and was the recipient of the University Medal for the Commerce department due to high academic achievements. Later, he completed the Uniform Examination of Certified Public Accountants on his first attempt and placed second overall in the State of Georgia.
Gowon served as engagement leader on some of the largest audits, and consulting projects, for private and public sector entities, as well as serving as leader of accounting and audit technical, risk and quality functions. He is Director and Treasurer of the Institute of Chartered Accountants of the Caribbean, Former Chairman of The Bahamas Clearing Banks Association, Immediate Past President of the Bahamas Institute of Chartered Accountants and former Chairman of the Bahamas Chamber of Commerce and Employers Confederation. Gowon is a regular presenter/facilitator at seminars and training sessions, as well as speaker at business/accounting related discussion forums and media programmes.
Gowon is married to Evanne M. Bowe (nee Archer), and the father of two children, Dylan N.K. Bowe and Aryanna S.M. Bowe.